Christmas In July
Every year, Banner Children's Hospital performs hundreds of procedures and operations on children from around the valley. East Valley Firefighter Charities is proud to support the children and families in these stressful times through an event nicknamed "Christmas in July". What is Christmas in July? Christmas in July is a family friendly event where EVFC in partnership with City of Mesa's Vice Mayor Francisco Heredia, go out and buy toys to be delivered to Banner Children's. These toys are distributed throughout Banner Children's to help children find happiness and joy in the challenging times they face.
Where: Big Lots – 2840 E Main St #109, Mesa, AZ 85213
When: July 24th at 10:30AM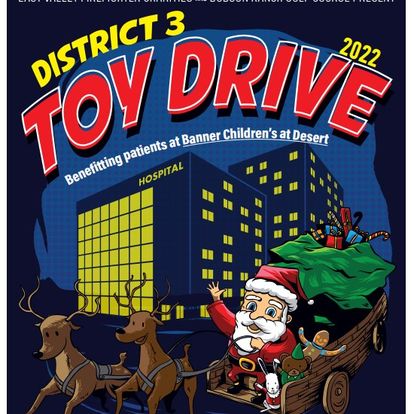 We are looking for some toy experts to pick out the best toys. We also need some muscle to help pack and unpack all the toys upon delivery to Banner Children's (1400 S Dobson Rd, Mesa, AZ 85202). We can't wait to see you there! For contact information regarding this event, please click below.
MDA Fill the Boot
Every spring the EVFC's participates in the Fill the Boot campaign to help raise money for the Muscular Dystrophy Association.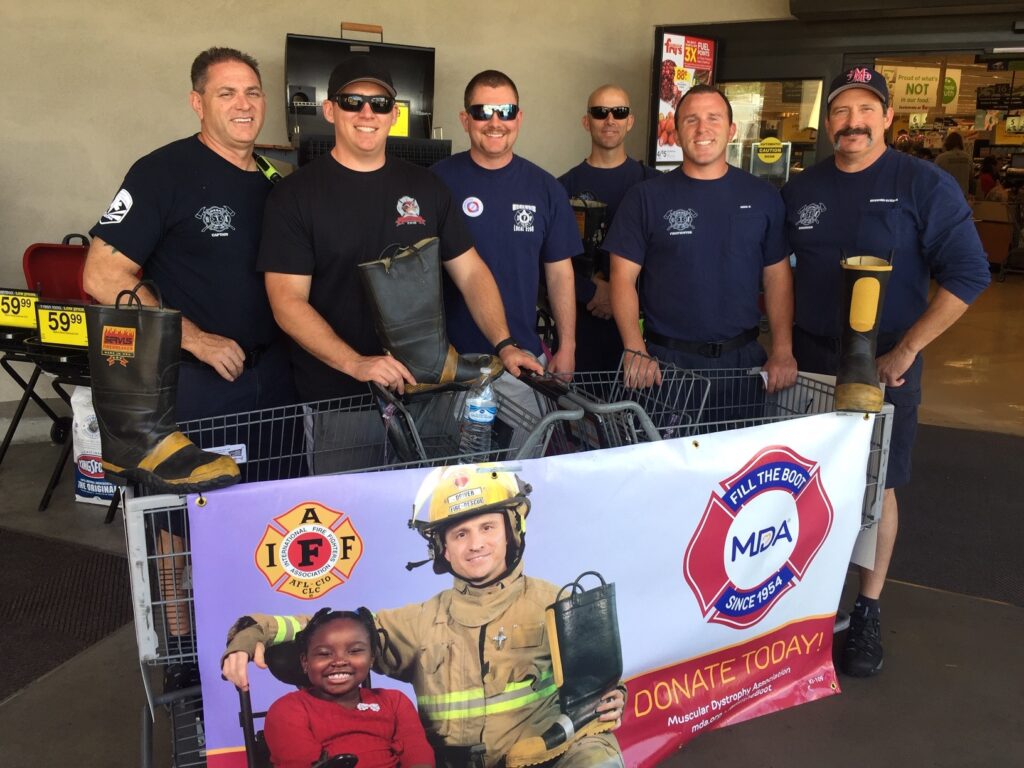 MDA has felt the effects of the current pandemic with a decrease in able volunteers and donations. Your help is needed more than ever. If you are able to donate, please follow the link here.
Every spring the EVFC holds it's annual Charity Ride. Riders from accross the Nation come to AZ to participate in this great event to help raise money for EVFFC. This event has several stops along the predetermined route and ends with a large party where riders can participate in raffles, silent and live auctions.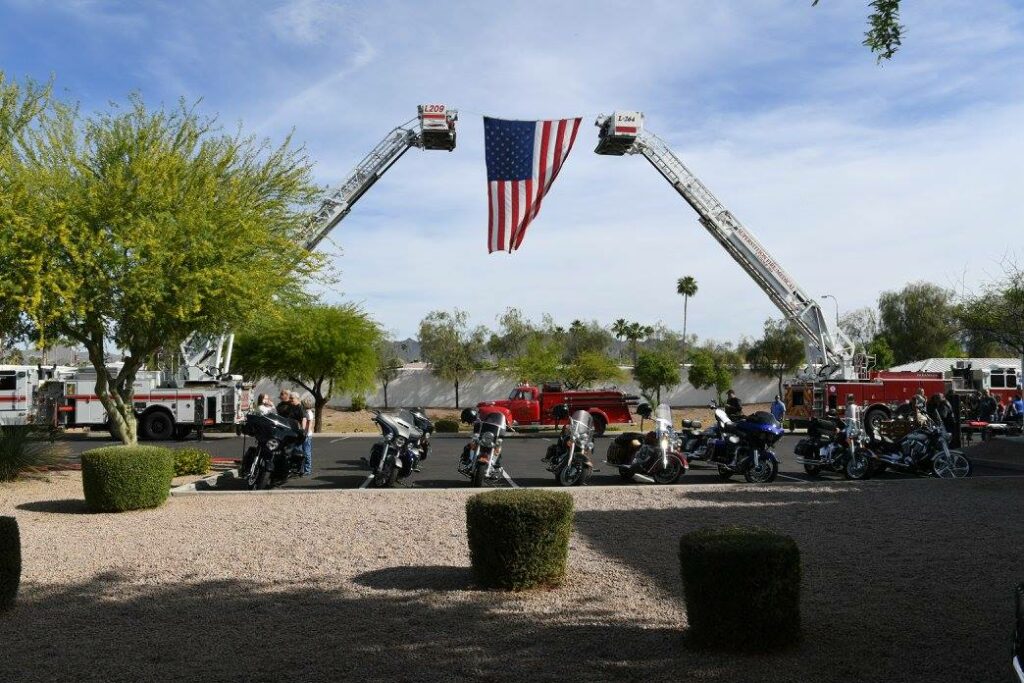 Hook and Ladder Golf Tournament
Every December, the EVFC hosts the Hook and Ladder Golf Tournament. This event provides players with 18 holes of beautiful golf and fun events throughout. The players are greeted with a large breakfast buffet, then onto play, and once finished a full lunch is provided. This event also hosts a silent auction and there are always great raffle prizes to be won.
Holiday Toy Drive
Every year during the holiday season, members of the EVFC's come together to purchase and collect toys for less fortunate families. For more information or to donate, please contact us through [email protected].